Article: Things to do in Manama in Bahrain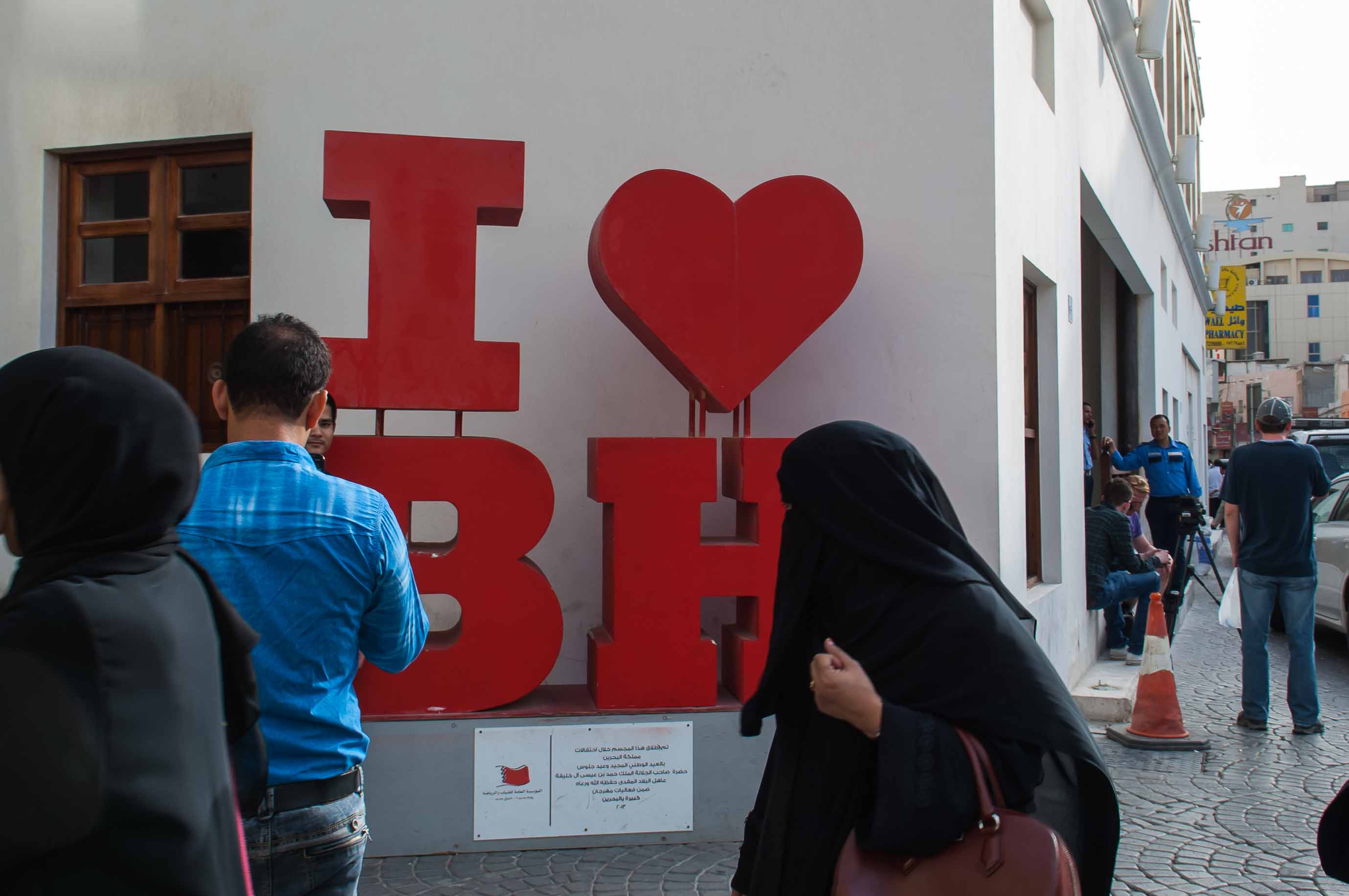 In April we visited Bahrain to see the F1 Grand Prix. On arrival at the airport, it immediately became clear to us that this is probably one of the most important events in the country's annual calendar.
You could see special F1 flags and advertising everywhere. At the airport, they even set up special F1 sales stands.
As we exited the airport some photographers were eagerly waiting for the F1 drivers to arrive. Unlike the taxi drivers in the UAE, which are mainly foreign, the taxi drivers in Bahrain were locals.
We booked two hotels in Manama which is the capital of Bahrain. The first hotel was the Crowne Plaza Hotel. We really enjoyed our stay there. The lobby felt very majestic and all of the staff were very well trained and made you feel welcome. We had a newly refurbished room and aside from that the fitness centre and the pool were also pretty good. For us the only downside was that the hotel didn't have an operating lounge.
Sadly, we left after a couple of days as we got a better deal at another hotel in the area. The second hotel was a similar category hotel but there were a few issues there and it is not worth mentioning it.
For the Saudis, Bahrain is like Ibiza for Europeans or Las Vegas for the Americans. For us, it was an exciting change after 2 months in Malaysia. We moved from the tropics into the desert. Although there were modern buildings, it felt very authentic there. Prior to the race days, we ventured out a little and explored Manama and discovered 3 things to do there.
Here they are:
1. Take a boat trip from Bahrain National Museum to Bu Maher Fort
We actually got this tip from the local Time Out Magazine. When we arrived at the museum, the boat ride wasn't mentioned anywhere and so we walked up to the information counter where a gentleman sold us the tickets and then we walked through the main hall of the museum to the café.
Note! You don't have to pay entrance to the museum if you just take the boat trip.
At the cafe we went outside and headed towards the water where the boat was.
You have to just walk down to the boat. An employee took our tickets and then we drove to the Bu Maher Fort. There was no one else around and it felt like a private boat which was pretty cool.
Even though it was a short boat journey, we were still able to enjoy a great view of Bahrain's waterfront. The most interesting things along the way were some old fishermen's houses just before we arrived at the Fort (see image above).
When we arrived at the pier next to the Fort, the driver told us, that we would have 15 minutes to see it. We quickly walked along a walkway to it. You can even go into it and take a look through the windows.
The boat ride cost BD 1 per person and compared to most other sights we have been to over the years, this really felt like a bargain.
After the boat ride, we also enjoyed a coffee at the museum café which also has an outdoor seating area.
The boat runs daily from 10am to 04.30pm.
2. Explore Manama Souq
The souq in Manama was wonderful. When we visited Marrakech in Morocco some years ago, we were really disappointed that we could not haggle with the sellers there. Mass tourism seemed to have destroyed this artful way of sale. At the souq in Manama, we were finally able to haggle the proper Middle Eastern way. When it is done right, it is actually really entertaining. One seller used a completely new sales technique on Paul. We had already bought some shirts at another stand and so Paul had a shopping bag in his hand.
The other seller started to just put things into his bag. The sellers there aren't spoiled by masses of tourists running through the streets and this particular seller really needed another sale. You could feel it. Unfortunately, we simply could not buy too much as the size of our luggage was already way too big. In the end Paul got me a perfume oil from him. The perfumes and perfume oils in the Middle East are very good.  In Bahrain and on our previous visits to the UAE, we always smelled the perfume clouds from the locals as they passed by.
You can get all kinds of stuff at the souq there. There is even a separate food souq and we were told by some other visitors, that the fruit and vegetables are really good there. Apparently the smell at the separate fish market is quite strong so you might want to avoid this one.
3. Go to one of the local cafés/restaurants and enjoy a tea or coffee
Whilst Paul's bags were filled with goodies by the seller, I found a local restaurant/café near the souq. It was called Johaina Restaurant. There were mainly local men enjoying drinks and chats with friends. Once Paul had finished his purchase, we got closer to the café and I asked some of them, whether I can take their picture. They happily agreed and told us to come in and have a look.
We walked around a corner and then sat down on a bench. We ordered a coffee and it didn't take long until we got to talk to people. One of them was a jockey names Ali. He wasn't wearing the traditional clothing and wore normal clothes and had short hair. Ali told us that he was from Iran and he had to watch his weight because you have to be very slim as a jockey. His eyes seemed on fire as there was so much energy within him. He was very friendly and even invited us to watch him race that same Friday. As we were going to the F1 racing track, we turned his offer down. Ali was also an artist and painted the displays in the café. Another man also sat down on a bench next to us. He was very sweet and a real estate broker. We really enjoyed our chats with them. This place seemed wonderfully original and was not only a place where people meet friends but also do business. It was very authentic and you immediately felt homely.
The visit to Bahrain showcased all that we love about the Middle Eastern World. It is a place with real people where you can have meaningful conversations. Those conversations that go deeper than the latest app purchase.