Other Interesting Sites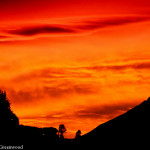 Here is a list of other interesting travel related websites:
The Travels of BBQboy and Spanky – This is the travel reporting website of Frank & Lissette from Canada. Similar to us, they left their 9-5 tourine to travel and work on the road. Some of their stories are really good and they share some good travel insights.
Justin plus Lauren – Travel website featuring the stories and insights of Canadian couple Justin and Lauren
The GypsyNester – David & Veronica of The Gypsy Nester felt the "Empty Nest Syndrome" when their 3 children were grown up and had moved out. They decided to fill the empty nest with their Gypsy lifestyle.
iTrek Travel Blog – From choosing the perfect travel backpack to conquering nervous flying, this travel blog from itrek offers useful travel tips and plenty of interesting articles to keep the traveller entertained.
Contented Traveller – Gordon and Paula share their travel tips from places around the globe.
Eating The Globe – On this (mouth-watering) website you can discover Valen's food and travel stories.
Andrea On Vacation – Andrea from Baltimore is sharing her travel experiences on her blog since 2012.