Our journey from Everglades National Park, FL to Dallas and Addison, TX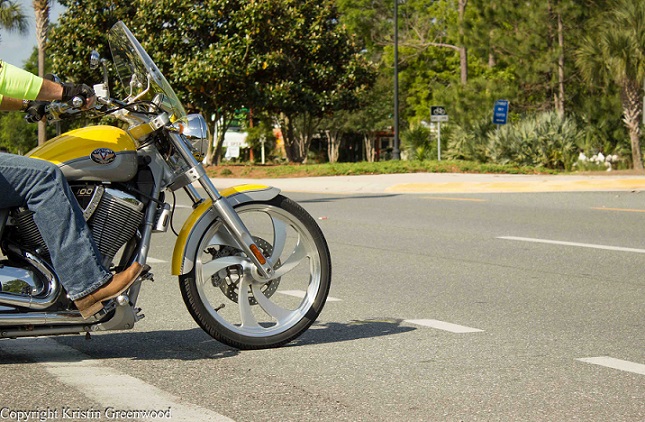 After our exciting trip to the Everglades National Park, it was time for us to head north to our next destination – Dallas in Texas. 
The journey of 1,630 miles (just over 2,600 km) was very long so we overnighted at a few places on our way to break the journey. We also made the distance greater than this by, at times, deliberately selecting the avoid highway option on our Garmin Sat Nav system. That way we could see the more picturesque and characterful sights that the main Interstate routes just do not provide but the County Roads and smaller highways do.
Our first stop was on May 3rd in St. Augustine, FL. When we had planned our journey previously, the stop there seemed quite promising, however, the weather was not in our favour and so we had to postpone an exploration to a future visit (hopefully). The next day, on May the 4th we drove to Panama City Beach, FL. Panama City Beach, FL was packed with bikers as the Panama City Beach Motorcycle Rally was in town.
Seeing all these bikes was pretty cool. Somehow the sound of their bikes reminded us of the sound from the alligators we heard earlier that week, apparently looking for mates.
Our last stop before Dallas was in Baton Rouge, LA and by this time we were really tired of all the driving. Definitely have to remember this when we plan our future travels. We did not really see anything in Baton Rouge, LA and headed on May the 6th to Dallas. After a long journey, we finally got there and we stayed for one night at a hotel near the University Park in North Dallas. The next day, we checked for two weeks into a hotel in Addison. The lady at check in greeted us and right away apologised for the traffic in Dallas. It turned out that she was right. The driving conditions in Dallas can be pretty bad.
Addison is a city 14 miles north of downtown Dallas. It was the perfect spot for us to get back into a more "normal" day-to-day life. The area seemed very safe and with more than 170 restaurants nearby, we had plenty to choose from.  Luckily our stay was at the same time when the "Taste Addison" food festival was in town. Around 70 restaurants presented their food there. The restaurants offered a small selection of their food. Instead of having big meals, one could purchase a small portion and therefore get a taste from different restaurants all at the same time. We visited the "Taste Addison" on Friday and Saturday. On Friday, we mainly were there to see the two bands called Reckless Kelly and Turnpike Troubadours. Both bands were pretty good. Paul preferred Reckless Kelly and I (Kristin) preferred the Turnpike Troubadours. I felt that the Turnpike Troubadours just had a bit more energy about them. Unbelievably good and both bands were more than worth the entrance fee of 15 dollars.
On Saturday, we mainly visited the festival to taste the food and to have a look around the rest of the festival area.
Paul really wanted me to go on a ride at the fun fair but I was just too chicken to get on them!
The festival also had a number of stalls offering all kinds of things from photos to jewellery. We even saw a stall which sold used German beer mugs.  After we had a look around the stalls we saw a little crowd at the kids' stage so we headed there and enjoyed the presentation from a professional animal handler who was putting on an animal edutainment show. The show was very good and we preferred this to the bands which were on stage on Saturday. The presenter showed us lizards, snakes and even a fennec fox.
The "Taste Addison" was very good although we wished that they would have offered a festival pass for all three days rather than charging separately for each day and by time of day.  The "Taste Addison" is usually held in May.