Photo Of The Week – Balinese Lady with the smelly Durian fruit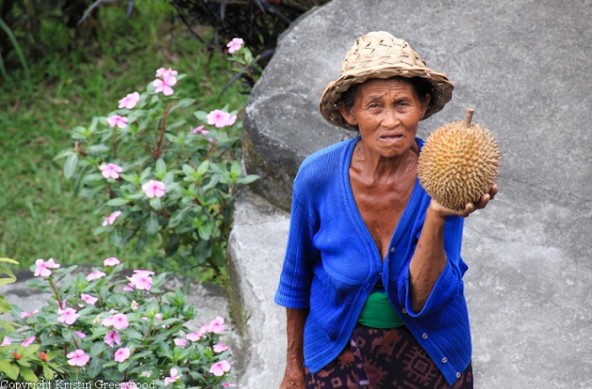 The Durian fruit is famous for its unique stinky odour. The smell is so strong that you are not even allowed to take it with you on an aircraft. When we entered a supermarket in Bali, we could smell it from far away. The odour was a mixture of the smell of a rubbish bin on a hot summers day combined with an old pineapple.
It was not actually that bad. Perhaps the genes determine whether you really dislike it. This Balinese lady was very proud of it.