Photo of the Week – Smoky Sunset In Armacao De Pera In Portugal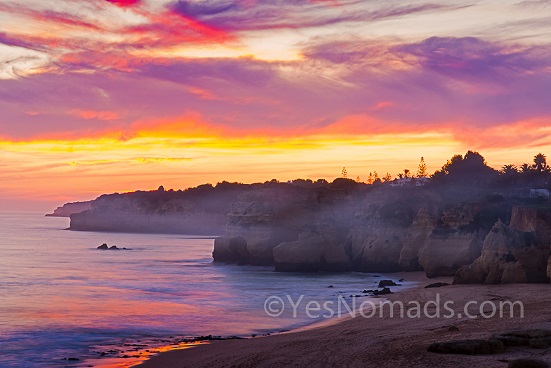 This photograph shows you the cliffs at Armação de Pêra beach during sunset. The light was truly magical that evening. The smoke on the cliffs was coming from a local house nearby. At first I wasn't sure what would happen to the photograph but I soon saw that this smoke gave the entire scene a mystical effect.
You can purchase a print of this image here.