Photo Of The Week – The Bica Funicular in Lisbon Elevador da Bica Ascensor da Bica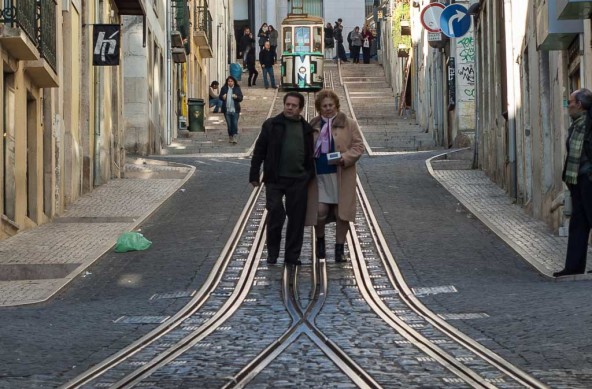 The light and this couple fitted perfectly into this moment in Lisbon in Portugal. It was a well liked image on Instagram and also our favourite.
We loved this street with the Bica Funicular. It starts at the street Rua de São Paulo near the station Cais do Sodré.