Photo Of The Week – The Library of Birmingham in England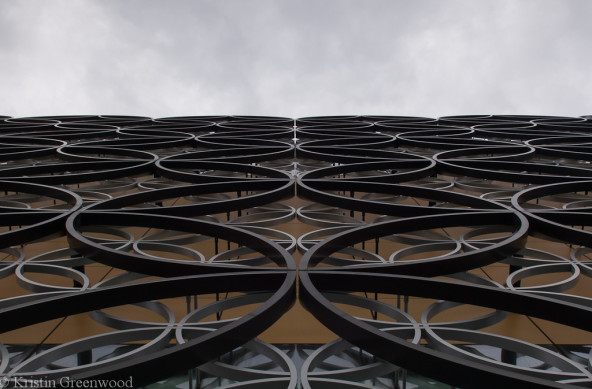 This week's "Photo Of The Week" shows you Library of Birmingham. It was a beautiful place to visit. The library was designed by the Dutch architect Francine Houben. She described it as the "people's palace" which is spot on. There weren't just students and tourists at the library. You could see people from all walks of life. It was busy with people but at the same time it felt like a very peaceful place. You can have some really good views of Birmingham from the Secret Garden on the 7th floor and from the roof. The Gallery on the third floor is also worth seeing because it acts as an exhibition space. The exhibits change on a regular basis.
The library is open seven days a week and it is a must see if you are visiting Birmingham.
Follow this link to visit the website of the Library of Birmingham