Article: 10 Free Things to do in Melbourne in Australia – Part Two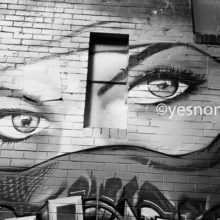 This is the second part of our 10 Free Things to do in Melbourne. You can read the first part here.
6. National Gallery of Victoria
The National Gallery of Victoria is a wonderful place to visit for art lovers. It features works from international and local artists. The entrance to the gallery is free unless you want to see a specific exhibition. On Friday night, they have concerts in the gallery which you can attend if you paid entry to the paid exhibitions.
Opening hours
Daily from 10am until 5pm
(closed on some public holidays)
Address: 180 St Kilda Rd, Melbourne VIC 3006, Australia
Website of the National Gallery of Victoria
7. Street Art
Melbourne has some of the world's best street art in various locations throughout the city.  The most famous ones are the laneways and arcades. Some of the best are along Hosier Lane, Yarra Street, Yarra Place, Duckboard Place, ACDC Lane, Union Lane and Flinders Court. There was also a great lane in Chinatown if you walk down the lane Paynes Place.
8. Chinatown
In the 1850s Chinese gold miners arrived in the area and they settled down along Little Bourke St.
It is a quirky little part of the city. You really feel as though you suddenly step into China. There are several eateries, shops and a mall where you can eat Chinese and other Asian food.
Address: Little Bourke St, Melbourne VIC 3000, Australia
9. Visit St Kilda with St Kilda Beach
St Kilda is a bustling beachside suburb of Melbourne. The sunsets at St Kilda Beach and Pier are outstanding. St Kilda Pier was built in the 1950s and it is home to numerous penguins. You can see them at sunset.
10. Albert Park
Albert Park in South Melbourne is a big sports hub. Among others, you can go jogging or cycling within the park or you can go sailing on Albert Park Lake. There is also plenty of space for people to have a picnic and relax within the park.
Once a year the park is transformed for the Formula 1 Australian Grand Prix. We attended the Grand Prix last year and were very pleased with their set up.
In fact it is one of our favourite Grand Prix's to see as a fan. One important part is the Melbourne Walk where you can see the F1 drivers coming into the circuit. They literally have to walk past you (whether some like it or not 😉 ). It is a great atmosphere and most drivers and team members are happy to stop and give autographs. Other than that there were some events held on stage with the drivers/teams and all around the circuit were activities. It really is a grand prix for everyone as there were many things for kids to do.
Good to know about Public Transport
The public transport like city's trains, trams and buses are accessible via a so called "myki card". Visitors can purchase this card via a special myki Visitor Value Pack from the Melbourne Visitor Centre at Federation Square, SkyBus terminals at Melbourne Airport and Southern Cross Station and from the PTV Hubs. Some hotels and accommodation providers also provide this card (just check with the concierge or front desk).
You can also get discounted rates at some attractions in Melbourne with this card. You can find more information about the myki cards here via the website of Public Transport of Victoria.
There are many positive things to point out about Melbourne. We especially loved the diverse vibe of the city. The only two negative things for us were the weather (you really can have 4 seasons in one day and you should be prepared for that) and, when driving, their unusual "hook turn" system (https://en.wikipedia.org/wiki/Hook_turn), until you get accustomed to it.