Article: Prague's Mini-Eiffel Tower at Petřín Hill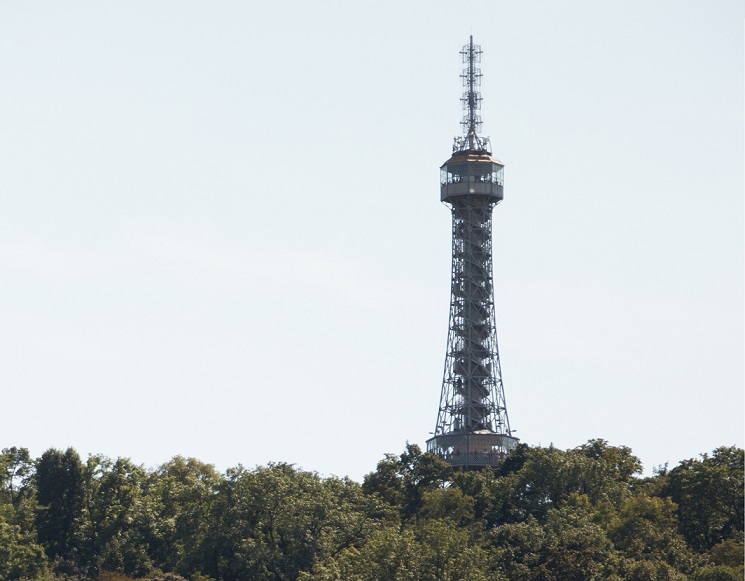 Prague's Mini-Eiffel Tower at Petřín Hill
By Kristin
Today people get excited about high skyscrapers, supersize double-deck airplanes, bigger and faster cars and one new electronic gadget after another. Back in the late 19th century, things were not so different. A new, significant and inspirational structure back then was the Eiffel Tower in Paris. The Tower was not only one of the world's most visited sights, it also inspired many copycats to create various replicas in other cities around the world.
One such structure stands on Petřín Hill in Prague. Prague's miniature Eiffel Tower was built there in 1891. Prague's iron tower is 60 metres high compared to the original one in Paris measuring 324 metres.
The tower serves as a good observation point and on a clear day, you can enjoy great views including to the castle, the city and surrounding area. Up on the hill you can also visit other sights like a mirror maze, the Štefánik's Observatory or wander around the park surrounding the tower.
You can access the tower by foot or by funicular railway which goes all the way up the hill to the point where the observation tower stands. The funicular railway starts at Újezd station. This station is also accessible by tram.
Tip: if you would like to take the funicular railway: Check the opening times on the website of the Prague's Public Transport system. Generally there are maintenance works being carried out at certain periods in October and March and the opening hours may vary between the summer and winter season.
Click here to visit the website of Prague's public transport
This link takes you to the website of the Štefánik's Observatory
Click here to see the website of the Official Travel & Tourism Guide of Prague
Follow this link to visit the official tourism site of the Czech Republic (English, Mandarin, German, French, Spanish and other languages)