Wonderful Wildlife At Ria Formosa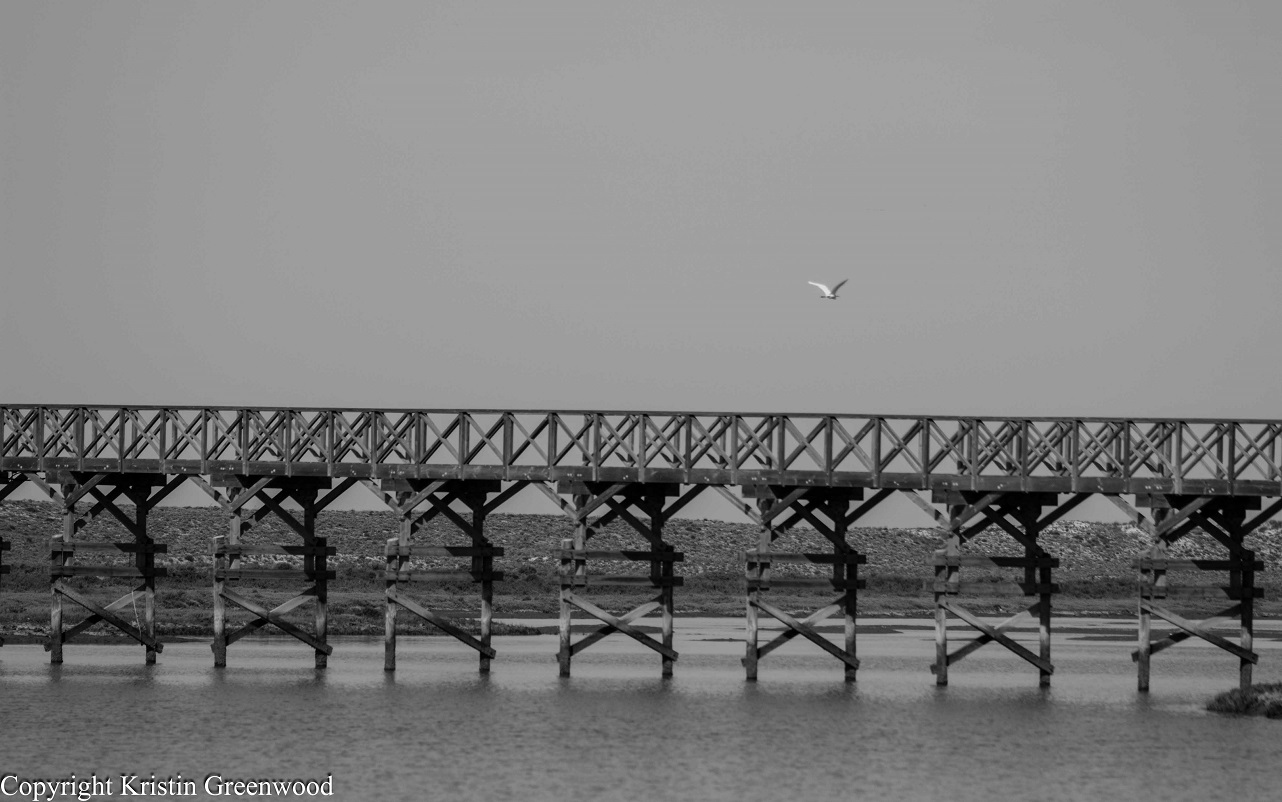 "There is nothing we haven't seen before at Ria Formosa, it is similar to those islands off Tavira!" these were Paul's exact words when we were looking at the leaflet explaining the excursion.
As we did not have a car during our three week stay in the Albufeira in the Algarve, an excursion with a group of other travellers seemed like a pretty good idea. Perhaps it was just the thought of an organised group that put him off. When we were waiting in line together with the other travellers, Paul could not help but notice that the rear tyres on the bus might need changing soon. Once our tour guide had arrived and the bus driver was found, we were ready to start. Everyone was lining up to get on the bus and the guide ticked off all the passengers from his list. It somehow felt like a school trip out.
The bus drive from Albufeira to Ria Formosa took us about 40 minutes. The drive does not take so long if you were to go by car. The most peculiar part of the bus ride was when we drove through the "Avenida Ayrton Senna da Silva" named after the late, great, formula one race driver. On this road you can see one beautiful luxury villa after another and the area did not really fit into the overall drive we had. We started out in the touristy looking Albufeira, saw fields of Orange trees, went past normal Portuguese towns and villages and then we were suddenly in an area that reminded us of our drive along Mulholland Drive in the Hollywood Hills.
When we arrived at Ria Formosa, it at first certainly didn't seem anything different to some of those islands we had seen on a previous trip to Tavira in Portugal. The land looked similar with the sand, nature and water. Was Paul right? He was most certainly not because when we took closer look at the wildlife then we discovered a wide range of birds, sea turtles, hermit crabs, lizards and so much more. We had only seen a few of these animals in Tavira before. It was like a treasure hunt through this wetland with an overall size of about 18,400 hectares. The nature reserve not only provides the habitat for threatened species of birds but it also is an important site for thousands of birds passing by each year on their way from Northern Europe to Africa.
We walked a little while along the very well laid out trails and we also stopped at some of the signs to see if there were any birds or other creatures nearby but nothing was close enough to see properly.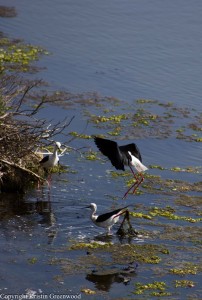 Then finally, we saw a very well visible White Stork. It walked majestically through the water searching for a bite to eat.
The walk was about 8 miles long and it took us less than 3 hours. There were many people passing by who were running and cycling through the park. For me, the walk also turned out to be more of a run. When you are with a group and you would like to take good photographs then you constantly play catch-up in order to get a good shot. Photographers would do better to visit the park without a group so they can really take some time to search and capture the wildlife. The best captured birds on our walk were the Black-Winged Stilts.
The walk was also good for capturing a variety of airplane's departing from Faro Airport and flying over the park.
Another important tool on the walk through the park is water. One can easily get dehydrated in the warm weather. This is also the reason why you better visit the park in the cooler months of the year. A no go is the time between mid/end of May until August because it is just too hot during the summer months.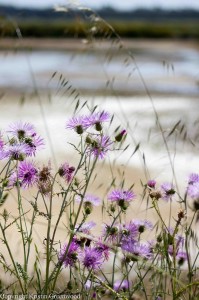 Organised tours have their advantages and disadvantages and we usually prefer to make our own way around at our own pace. However, the best asset of organised tours can be the tour guide. You don't have to read about your destination in a guide book or figure out which way to go on your map. Everything is laid out for you, you have a few more people around you and if you are lucky then the tour guide can even give you some advice on other places to visit or where to eat and have fun. Something, even Paul was very pleased about.
As we now know our way around Ria Formosa, we really look forward to seeing more later this year.