Article: 20 Affordable Enjoyable San Francisco Activities – Part 2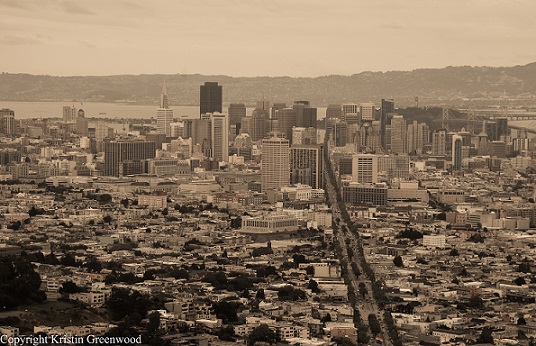 Here is now part 2 of our 20 piece SF activities list featuring parts N C I S C O. Each letter stands for another part.  
Click here in case you have missed part 1 featuring SAN FRA
Click here to read part 3 featuring the last parts of V A C A T I O N
N= Nothing Lasts Forever At Sutro Baths.
Once upon a time, a wealthy German-born businessman called Adolph Heinrich Joseph Sutro developed the Sutro Baths. More than 100 years ago, in 1894 the project started in an area of San Francisco called Lands End. Sutro Baths were a recreational area for people to enjoy a swim in several different sized swimming pools. It was like a modern day water park with the difference that Sutro also added health benefits and a marine educational part. His aim was for everyone to be able to enjoy the baths with affordable entrance fees.
The baths fully show that nothing lasts forever. In 1964 the family of Sutro sold the unprofitable baths to developers. The developers started to destroy parts of the baths but in the end they could not finish their plans because the city did not approve them. A fire in 1966 turned the leftovers into ruins that remained up until today. You can freely walk along the area and see the outlines of the former baths. There are also some other hiking trails in the area.
The 3 best facts about Sutro Baths are:
1=Free To Enter
2=Historical With Ocean Views
3=Not So Touristy
You can explore the baths in about 30 minutes or even spend an hour walking around the trails. It is also a nice spot for photography during sunset.
Opening hours of the Lands End Visitor Centre:  Daily from 09:00am to 05:00pm
Address of Sutro Baths: Point Lobos Avenue, Golden Gate National Recreation Area, San Francisco, CA 94121, USA
The website of the National Park Service provides more information about the park and history. The following link takes you to the website of the National Park Service respectively the page of the Golden Gate National Recreation Area: Click here to visit the website of the Golden Gate National Recreation Area
C= Cliff House Dining With A View.
Right next to Sutro Baths stands since 1909 a neoclassical Cliff House which replaced the original Cliff House built in 1863. The current Cliff House was restored in 2004 and today houses a Bistro Restaurant, Sutro's Restaurant, Zinc Bar & Balcony Lounge and offers the Terrace Room for a special Sunday Champagne Brunch Buffet. Inside you can dine with views over the Pacific Ocean through large windows. We enjoyed a lunch with friends there. The price of our meal was good especially with such a priceless ambiance and the natural light just floating through the room. Apparently it is very popular during sunset. Imagine dining there with your loved one and celebrating the end of a Californian day.
Tip: Reserve a table at Sutro's Restaurant if you would like to dine during sunset. Apparently the Bistro doesn't accept reservations.
Address: 1090 Point Lobos, Golden Gate National Recreation Area, San Francisco, CA 94121, USA
Click here to visit the website of the Cliff House
Click here to find out more about the Cliff House on the website of the National Park Service
I= Intriguing Views At Twin Peaks.
When the fog disappears, you have to pack a warm jumper or jacket, take your camera and rise a bit more than 920 feet high above the city of San Francisco to its Twin Peaks. The Twin Peaks are two hills overlooking the whole city. The first striking view up there is the straight line into downtown San Francisco. It looks almost unreal, like someone went there with a giant lawn mower and cleared the paths from everything else. As you slowly get used to the straight line you turn and see Alcatraz Island, the Golden Gate Bridge, the Bay Area, the Pacific Ocean and the list goes on and on. If it would not be so windy up there, you could spend hours spotting many treasures of San Francisco.
The 360° panoramic view is basically for free. There are parking spots up there where you can park for a limited time (around 20 minutes). If you want to get your heart rate up and feel fresh oxygen running through your blood then you can even do a hike up there from a lower point.
When the sun says good bye, twinkling lights arise from the city. An image that immediately captures your eyes and you have no control over it. Your eyes send it to your mind where it will be engraved forever.
Address: 501 Twin Peaks Blvd, San Francisco, CA 94114, USA
S= Snail Pace Driving Down Lombard Street.
As a kid time seems endless and you could play for hours on end. The time seemed even longer when you watched a snail* moving on the ground. It only moved quickly when you slightly touched its antenna with your little finger and it disappeared into its shell. After a while the snail continued its journey. There was an elegance about its pace. Bit by bit along the path. You made up stories about it and imagined how it would feel to be a snail. As you grew older you forgot about these wonderful creatures. You might eat some of them but the magic of watching them as a child sadly disappeared. These pleasant memories came back to my mind when we drove down the famous one-way section of Lombard Street in San Francisco. You enter the section on Russian Hill at the intersection of Hyde Street then you drive down around eight sharp turns. This part of the road is very busy and gave Lombard Street its unique characteristic of being the most famous winding street in the world. In fact, it is actually not the most crookedest street in the world. Car after car moves like a snail down this little road.
Time really seems endless on your journey down the road. You have plenty of time to admire the flowers and houses along the street. It is a truly unique San Francisco experience. If you would like to avoid the snail pace drive, then just park nearby or take the public transport and walk to the road. You can sit at the side of the road and watch the snails passing by. The curves were created to protect drivers of the very steep hill.
How To Find Lombard Street In San Francisco:
Lombard Street is much longer than the crookedest section. The winding part of Lombard Street is between Hyde (start) and Leavenworth Street (end).
Address of approximate starting point: 1090 Lombard Street, San Francisco, CA 94133, USA
Times to visit: The best times to visit Lombard Street are during spring and summer as you can truly enjoy the flower beds.  You can visit the street during the day and at night time. It is less busy at night although you might not want to be too loud at night so the residents can have a good sleep.
Cost:  The best thing about Lombard Street is that it is free and hopefully will stay that way!
*Interesting Snail Facts
Snails are one of the oldest animals on planet earth being able to sustain through very harsh times. Snails are the one with a house and slugs are the ones without. They can get 5 years or even 10+ years old.
C= Chinatown.
The history of the first Chinese immigrants arriving in America goes back to the 19th Century when the gold rush attracted them to California. Over time they built their own communities and the areas in the cities were soon known as Chinatown. Chinatown San Francisco is the oldest Chinatown in the USA.
When we entered Chinatown it truly seemed Chinese. We have never been to China so our knowledge is purely based on how other people described China to us. Chinatown seemed colourful, there were different smells to the rest of the city, it was dirtier than most other parts but truly a cultural experience.
Even the Chinese we ate at Hunan Home's Restaurant in Chinatown was so different to the standard Chinese food we were used to from Europe. It seemed more like a celebration than a quick bite. After settling down we right away received the menus and tea. Soup was served first and later we shared a variety of dishes. The service staff was very good. When you leave the restaurant then you really can say that you had proper Chinese food.
How To Find Chinatown San Francisco: Chinatown stretches all the way from Broadway Street to Bush Street. The iconic Dragon Gate of Chinatown is located on Grant Avenue just before the intersection with Bush Street.
Nearby address of the Gate: 411 Grant Avenue, San Francisco, CA 94108, USA
Details of Hunan Home's Restaurant:
Opening hours: The restaurant is open Fri and Sat from 11:30am to 10:00pm and from Sun to Thu from 11:30am to 09:30pm
Address of the Hunan Home's Restaurant: 622 Jackson Street, San Francisco, CA 94133, USA
Click here to visit the website of Hunan Home's Restaurant in Chinatown
Click here to visit the website of San Francisco Chinatown
O= Outlets And Shopping.
A visit to the USA without a proper shopping experience is like a lost chance for getting a good deal.
Here are a some interesting shopping outlets and centres.
Westfield San Francisco Centre
The mall has a variety of department stores, shops, a movie theatre, restaurants and more. It is on several levels and perfectly located in the centre near Union Square. The most attractive feature of the mall is the dome on the ceiling.
Address: 865 Market Street, San Francisco, CA 94103, USA
Click here to visit the website of the Westfield San Francisco Centre
Japan Center
The Japan Center is a small mall where you can experience some Japanese culture. There are Japanese bakeries, restaurants and shops where you can buy something different.
A highlight of the mall is the Japanese Cherry Blossom Festival which is celebrated all over Japantown where you can see Japanese performers with music, martial artists, tea ceremonies and more. The festival is usually held on two weekends in April (Next one is held on 12th, 13th, 19th and 20th of April 2014).
Address: 1610 Geary Boulevard, San Francisco, CA 94115, USA (near Webster and Post Street).
Click here to visit the website of Japan Town and related Japan Center
Click here to visit the website of the Cherry Blossom Festival
Great Mall Milpitas
The mall offers more than 200 outlets and stores. It is located approximately 48 miles from San Francisco.
Address: 447 Great Mall Drive, Milpitas, CA 95035-8041, USA
Click here to visit the website of the Great Mall Milpitas
Premium Outlets Near San Francisco
Between San Francisco and Sacramento you can find several Premium Outlets. Here are two of them. The first one is in Gilroy (approx. 80 miles away from SF) and the other one is in Petaluma (approx. 40 miles away from SF).
Details Of Gilroy Premium Outlets
The outlet mall offers more than 100 outlet stores including major fashion brands. It also houses some snack bars.
Address: 681 Leavesley Road, Gilroy, CA 95020, USA
Details of Petaluma Village Premium Outlets
You can find in Petaluma around 60 outlet stores, a restaurant and snack bars.
Address: 2200 Petaluma Boulevard North Petaluma, CA 94952, USA
Click here to visit the website of Premium Outlets (just look for outlet you would like to visit)